Regular price
Sale price
$22.00 USD
Unit price
per
Wholesale Pricing
Sold out
Developed in cooperation with sports medical professionals at The Mayo Clinic®.
The medically proven Cho-Pat® Achilles Tendon Strap™ applies adjustable pressure and consistent heel support to reduce stress and alleviate the pain and discomfort of Achilles tendonitis.
Targeted Adjustable Compression
Firm yet comfortable compression
Adjustable for maximum effectiveness
Consistent Support
Comfort straps provide the perfect fit
Stays in place
Range of sizes for best result
Developed in cooperation with the Mayo Clinic®, the Achilles tendon strap is widely used by many sports/medicine professionals who recognize it as an effective addition to the traditional treatment procedures for the ailment.
Achilles tendonitis is a common ailment of individuals in running and jumping sports such as football, basketball, volleyball, soccer, and track. An individual will complain of pain, and possible swelling of the Achilles tendon combined with a decreased ability to perform that may be related to overstraining or the lack of proper conditioning of the tendon.
The Cho-Pat Achilles Tendon Strap, when used in conjunction with other forms of therapy such as ice and stretching, may provide effective relief from pain and discomfort of Achilles tendonitis. It decreases the tensile forces placed upon the Achilles tendon via the dissemination of forces resulting from a muscular contraction. The strap also promotes an early heel rise, which helps to reduce the stress placed on the tendon.
Country of Origin: Made in USA
Share
View full details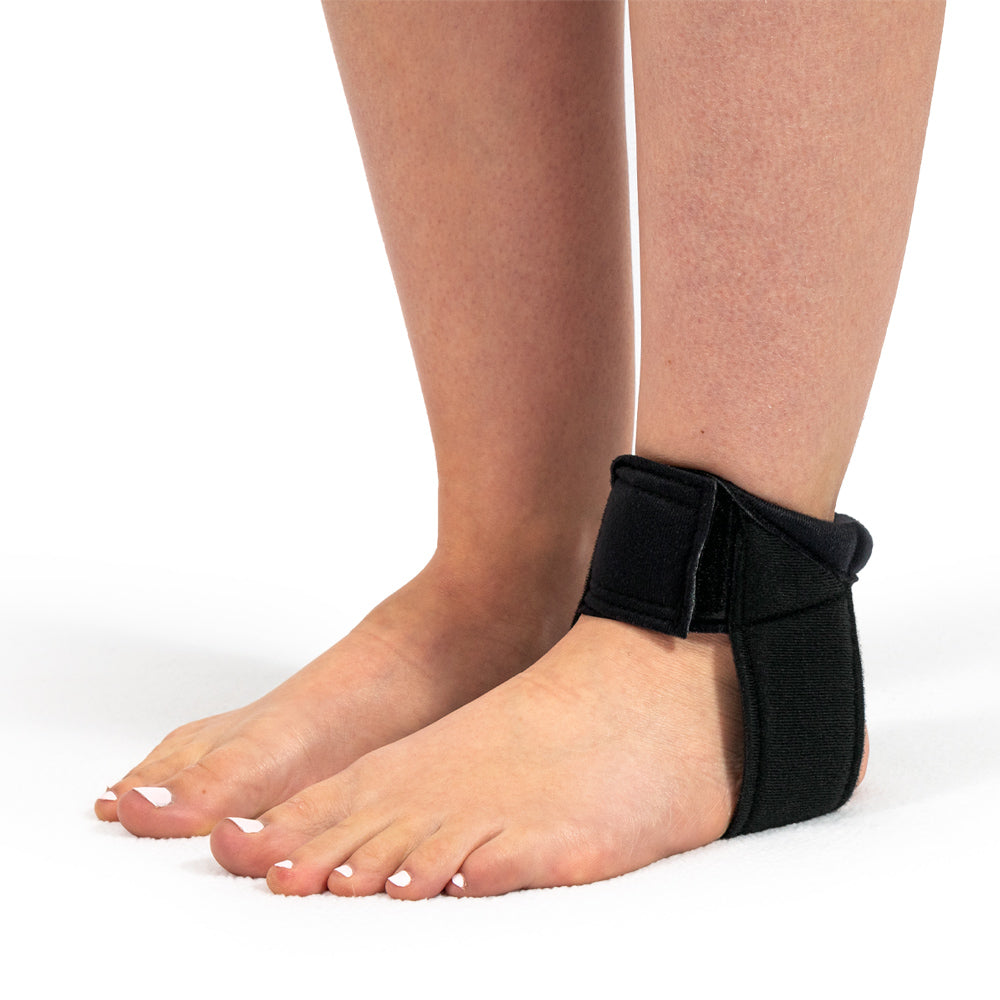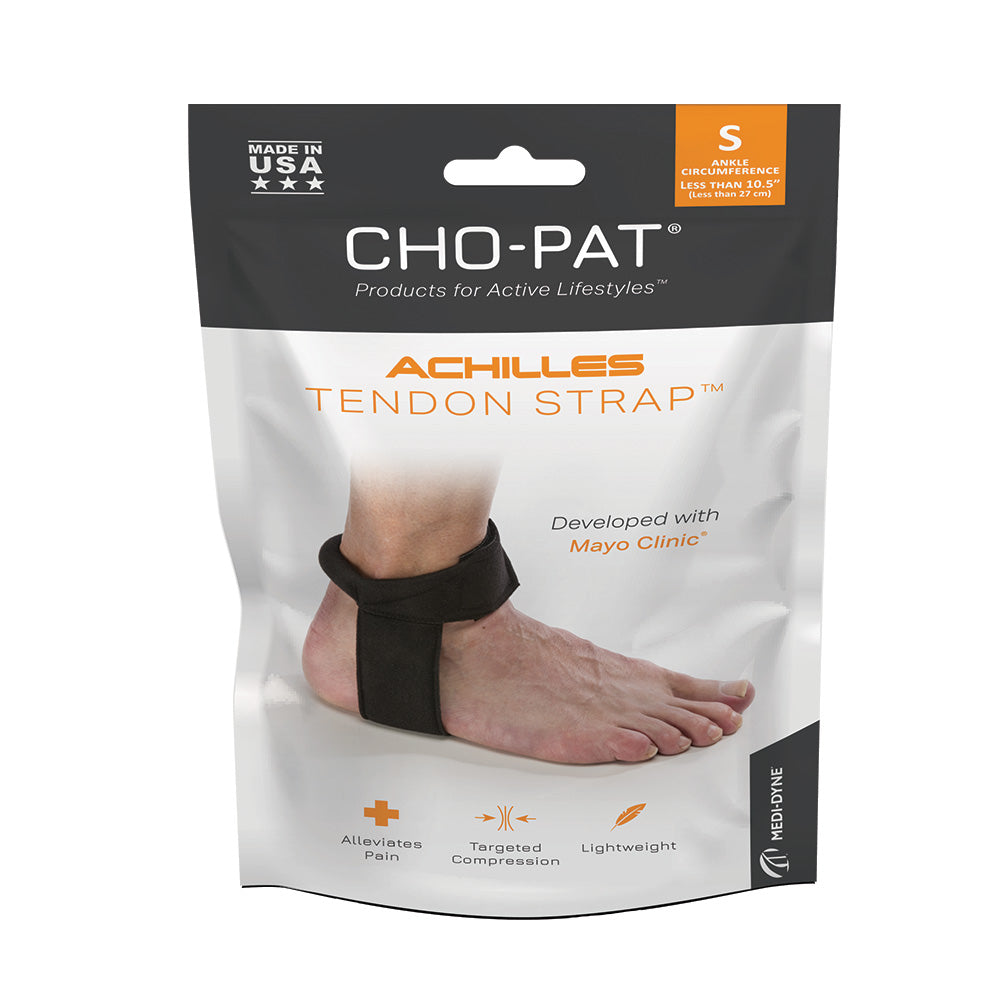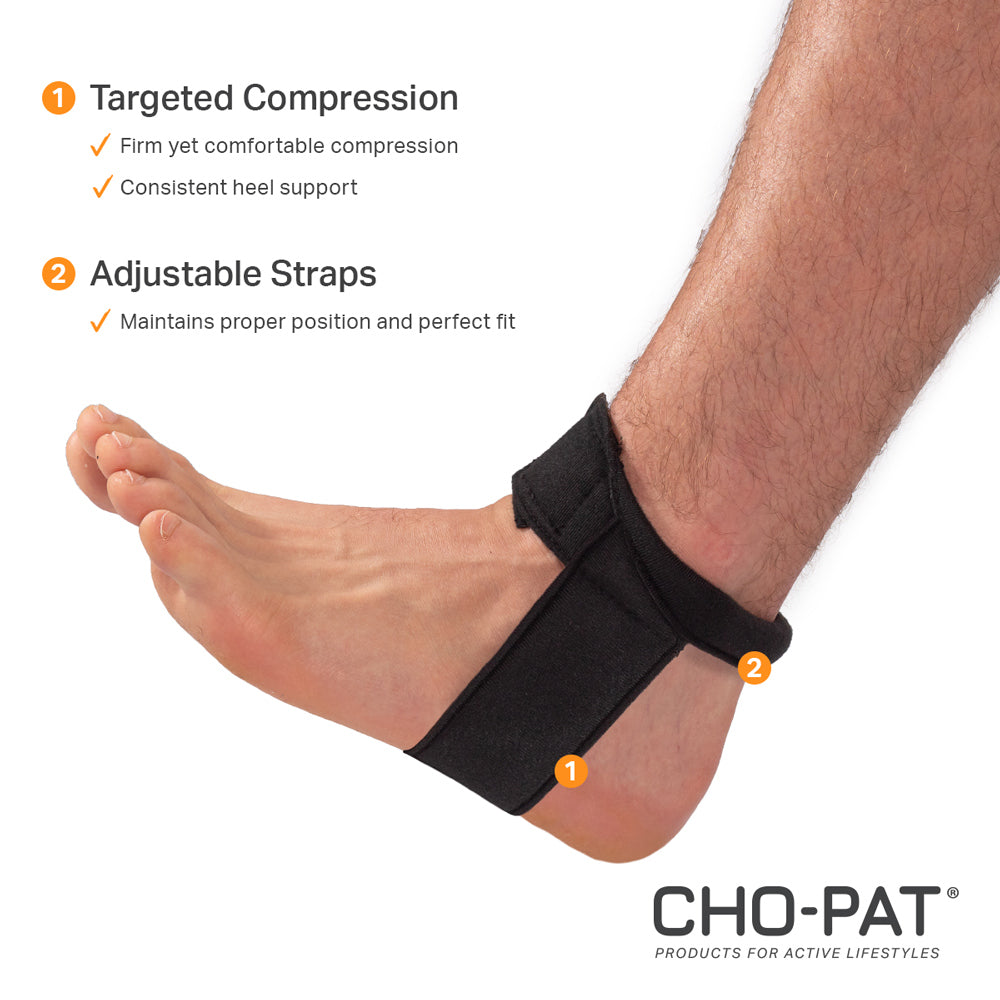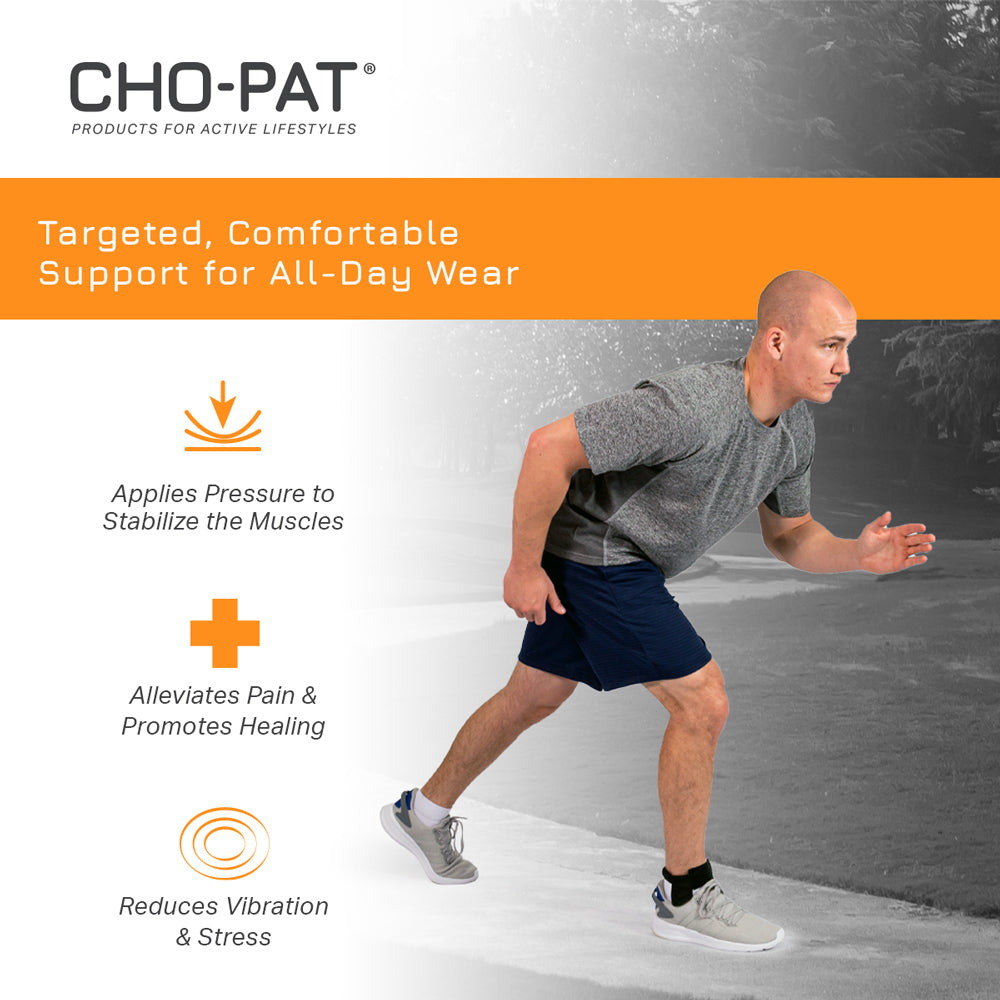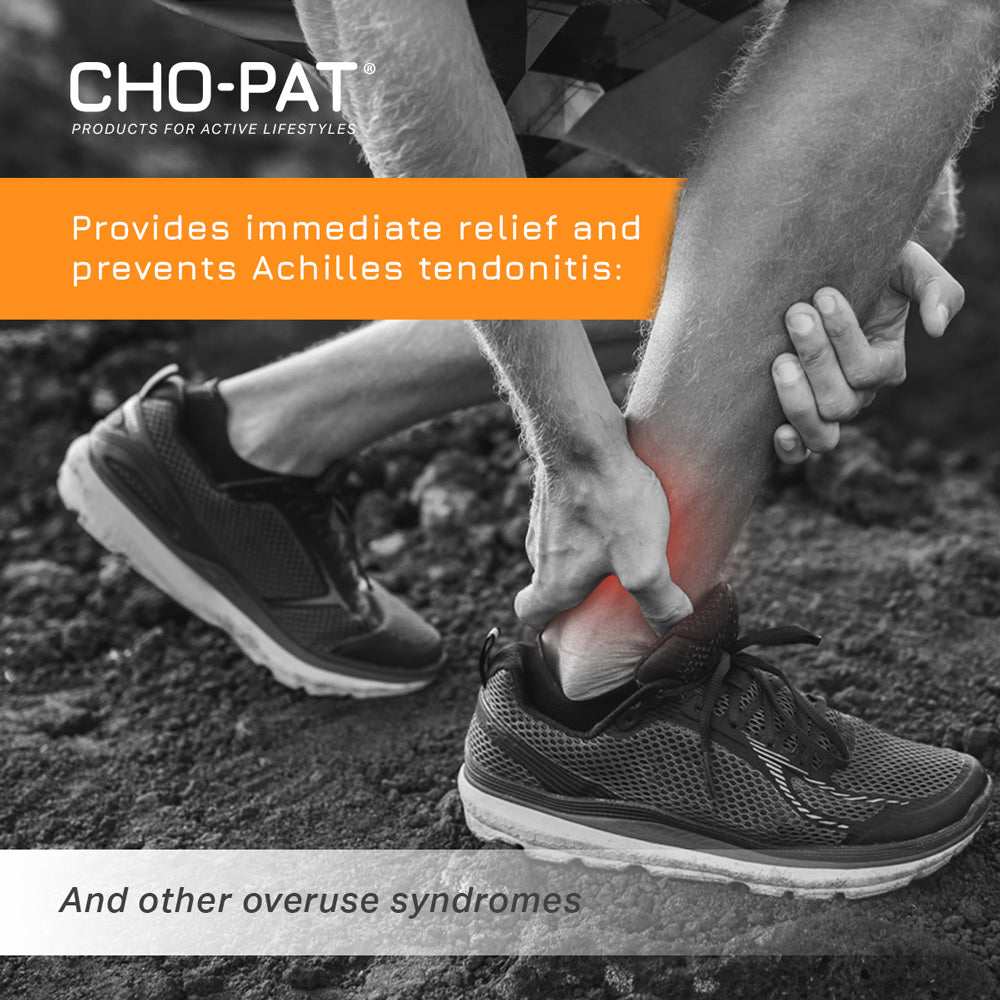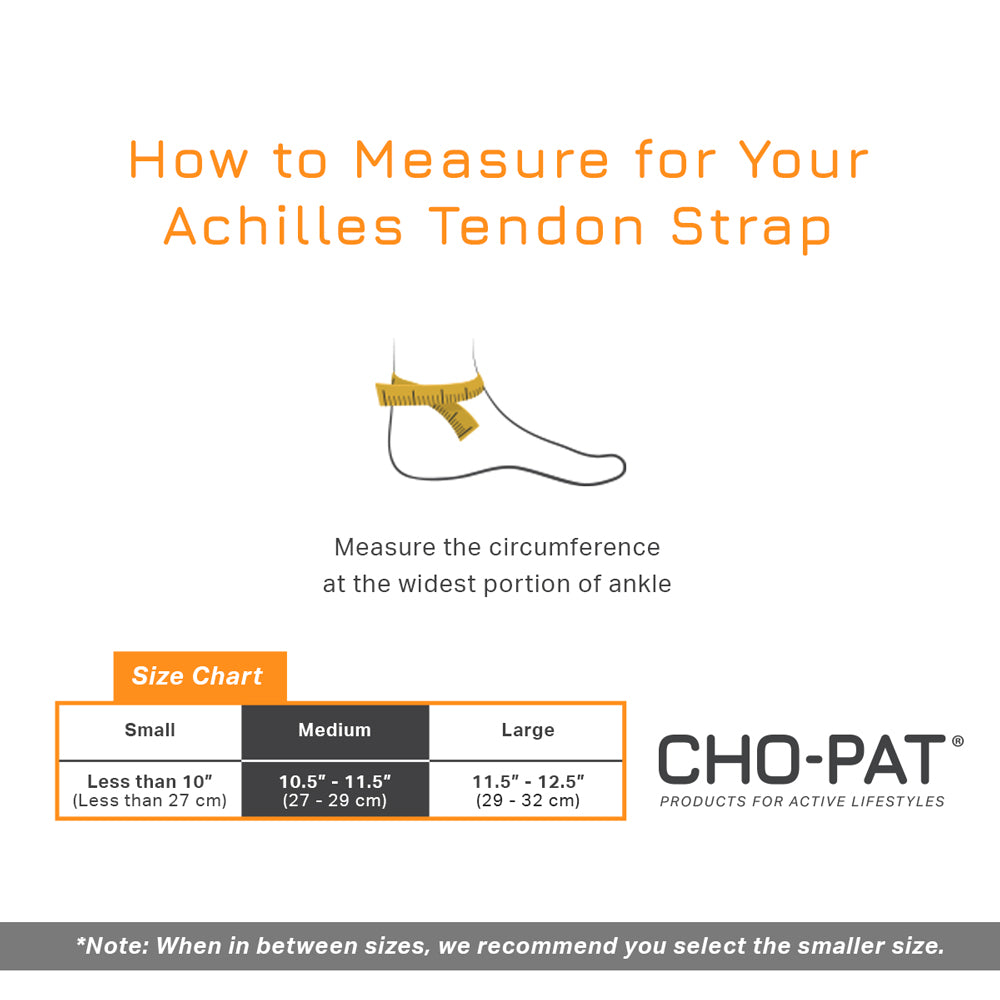 Medi-Dyne's Catalog
To download our 2023 Catalog click here.
If you have any questions about our catalog, please contact us at 1 (800) 810-1740.