Regular price
Sale price
$40.00 USD
Unit price
per
Wholesale Pricing
Sold out
2Toms BlisterShield Blister Prevention powder formula creates an almost frictionless surface on foot, reducing heat build-up and blister formation. Stops blisters before they start. 2Toms BlisterShield's remarkable silky powder repels moisture, keeping skin dry and blister-free for lengthy periods of activity.
Why is BlisterShield Different?
Targets the Friction that Causes Blisters
All Day Protection With Single Application
Waterproof, Won't Melt
Non-Staining, Non-Greasy
Works Immediately
Ideal for: Shoes, Boots, and Gloves
Commonly Use: To prevent blisters from walking, running, yard work, sports, and more
For best results, wash and thoroughly dry your feet before applying BlisterShield. Wiping alcohol between toes after drying also helps reduce moisture. Pour one level teaspoonful of BlisterShield into each sock. Shake the socks to spread the powder evenly. For added blister protection, apply additional BlisterShield on specific trouble spots.
Weight: 15 oz
Includes: 15 oz of 2Toms BlisterShield Powder
Made in the U.S.A.
Ingredients: CeraPURE H3-C
Share
View full details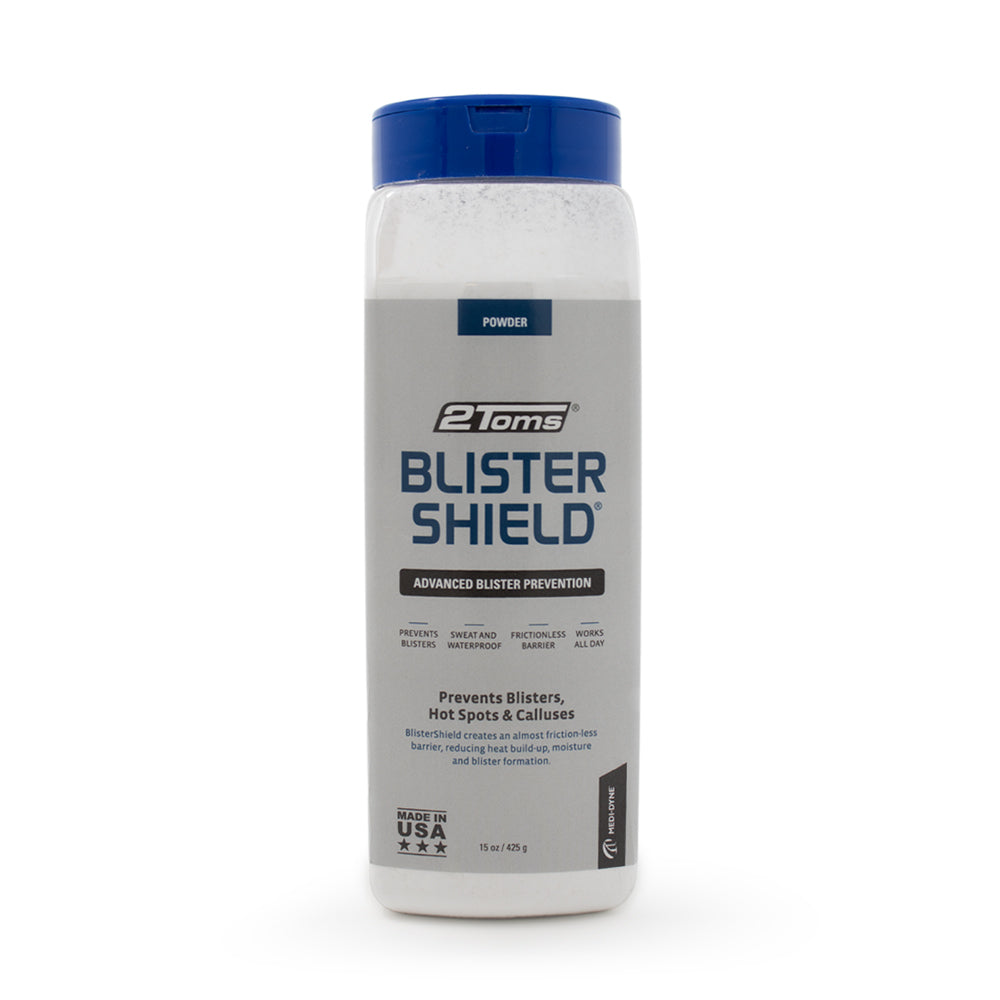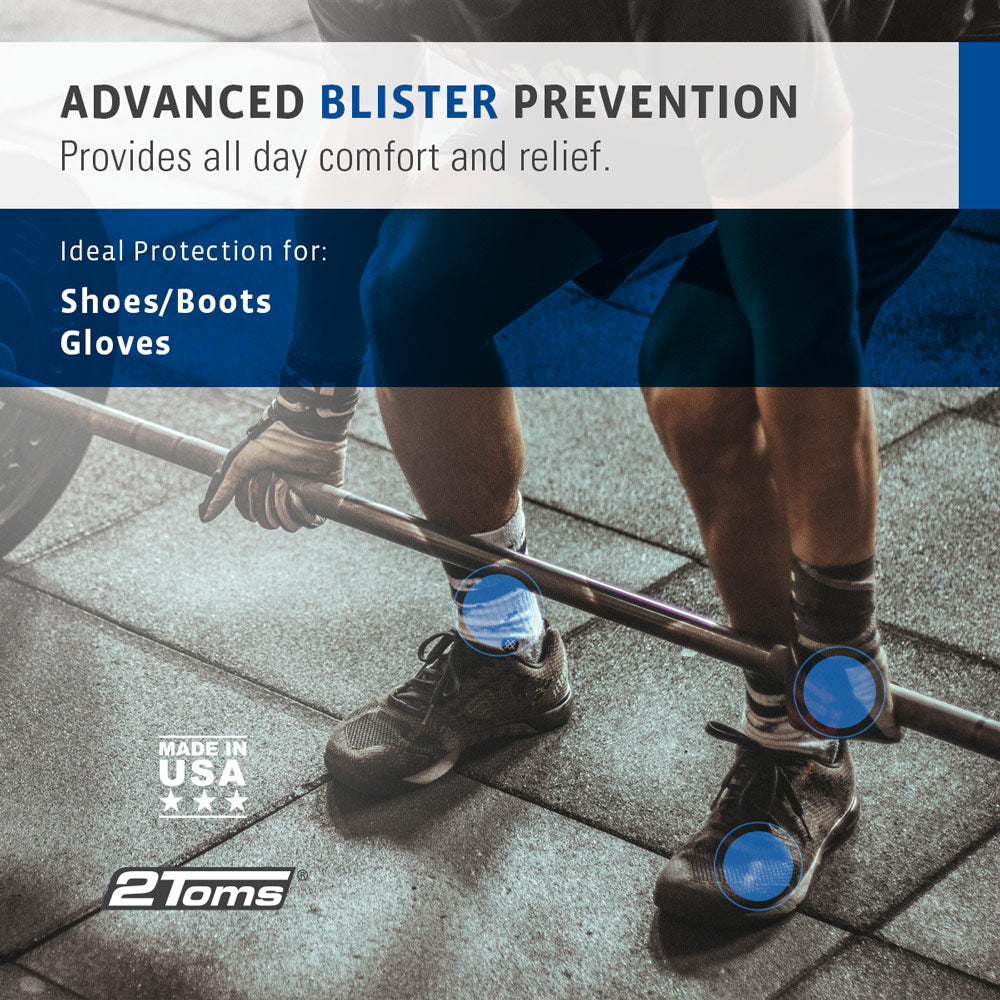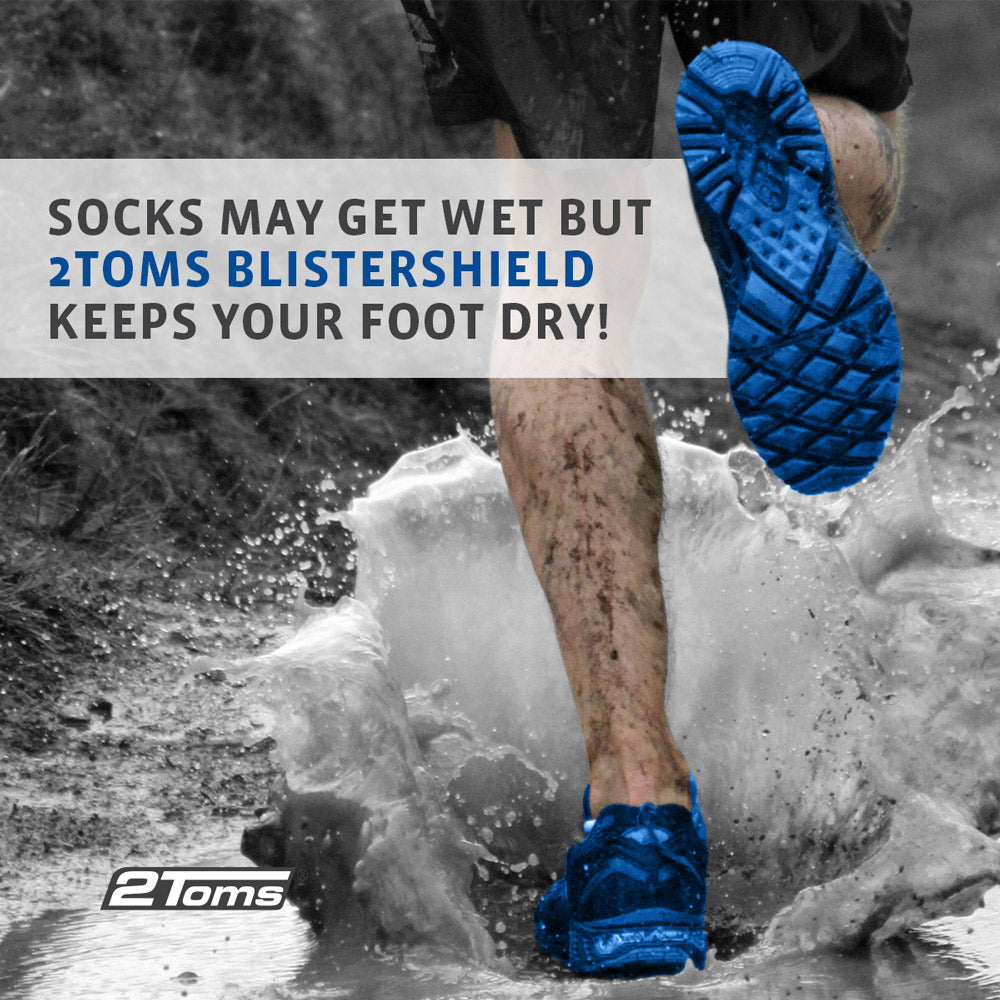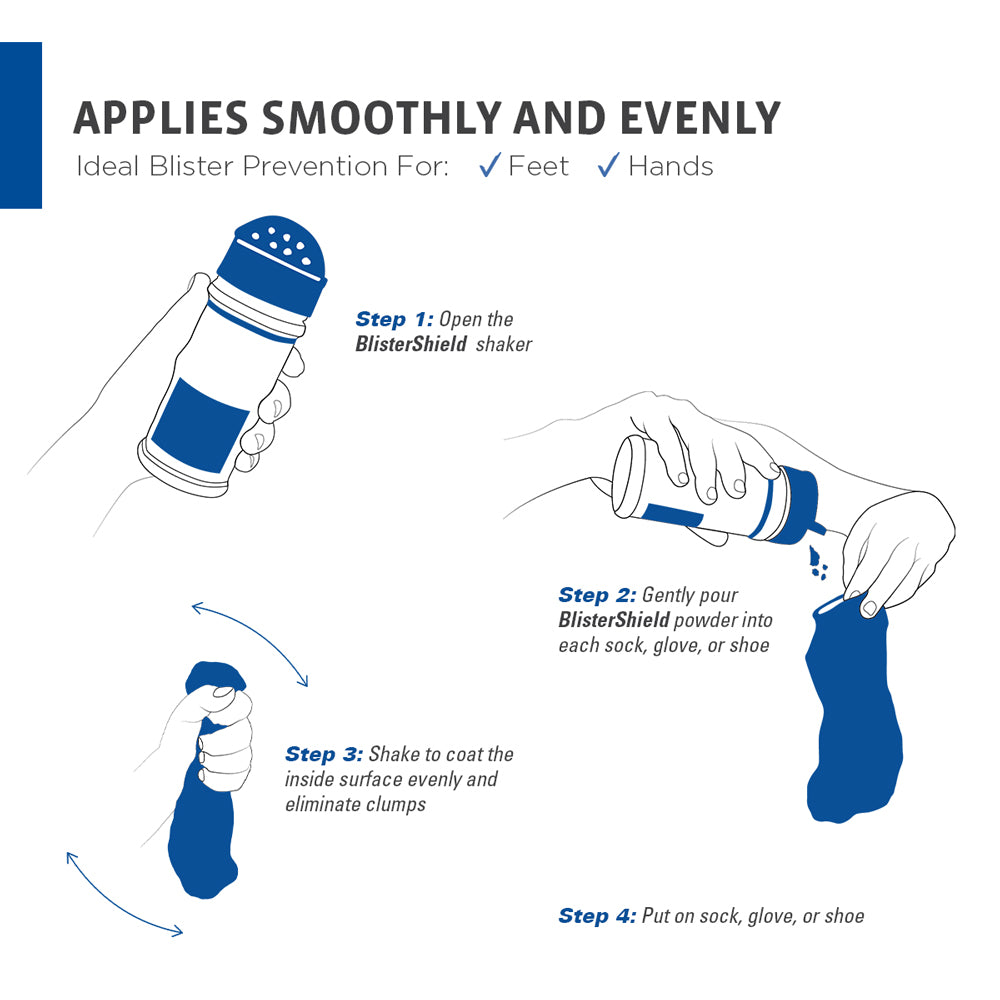 Medi-Dyne's Catalog
To download our 2023 Catalog click here.
If you have any questions about our catalog, please contact us at 1 (800) 810-1740.