Regular price
Sale price
$80.00 USD
Unit price
per
Wholesale Pricing
Sold out
Looking for a tool to get the most effective lower back stretch?
The CoreStretch will help you stretch your way into lower back pain relief! CoreStretch was originally developed for Physical Therapy to help patients achieve a safe stretch by using the body's natural traction.
Now the CoreStretch is available for your personal use at home!
CoreStretch delivers a deep and effective stretch for all areas of the back as well as the hamstrings and hips! Since it was originally developed for use by physical therapists, CoreStretch was designed with the understanding that all action initiates from the body's trunk (or core). CoreStretch provides a stretch that both allows the tissues to relax and elongate and develops the major muscle groups that make up the core.
Unlike Any Other Solution for Achieving the Ideal Lower Back Stretch
Unlike conventional stretching methods that force the back to curve, the unique design of the CoreStretch elongates the back and allows the tissues to relax, enabling a deeper, more effective stretch of the back and the other muscles, tendons, and ligaments surrounding the core of your skeletal system and legs.
CoreStretch increases the range of motion, prevent injury, reduces pain, and speeds up recovery.
Ideal for:
Back pain
Lower back stretch
Shoulder pain
Tight hamstrings
Piriformis pain
Knee pain
Pelvic and groin muscle pain
Inflexibility
Arthritis and Osteoporosis
Fibromyalgia
Sciatica
Shin splints
Adjustable and Portable
CoreStretch provides optimal stretching for 3 levels of flexibility:

Seated for beginners
Standing for intermediate users
Floor seated for advanced users
Lightweight and collapsible, the CoreStretch can conveniently be taken to the office or gym to be used several times a day. Fully collapsed, the CoreStretch easily fits under a desk or car seat.
Versatile and Affordable
Swivel action enables up-and-down, side-to-side, and twisting motions for all major muscle groups. Use CoreStretch for stretching tight hamstrings, hips, shoulders, glutes and for getting a great back stretch. And the CoreStretch costs less than most physical therapy or personal trainer sessions.
Weight: 36oz
Country of Origin: Made in China
Share
View full details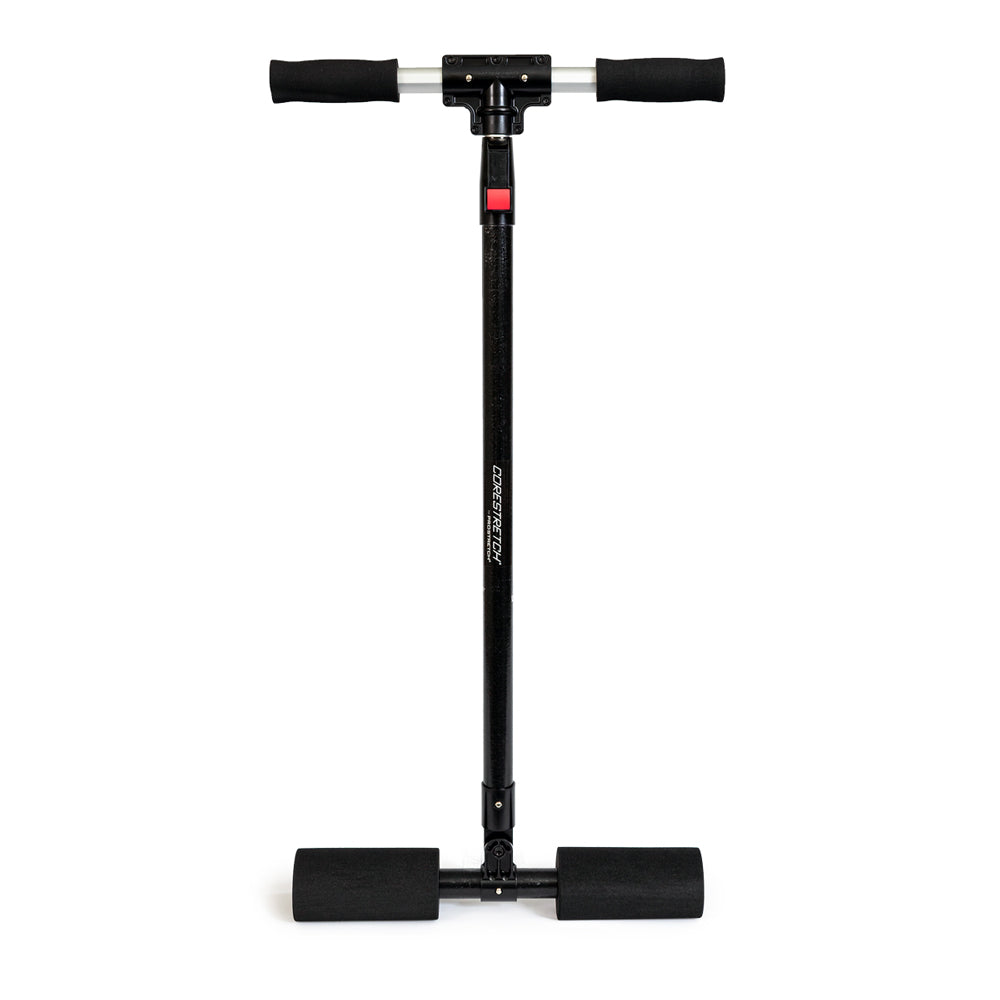 Medi-Dyne's Catalog
To download our 2023 Catalog click here.
If you have any questions about our catalog, please contact us at 1 (800) 810-1740.