Regular price
Sale price
$28.00 USD
Unit price
per
Wholesale Pricing
Sold out
The ProStretch Marble massage roller is a hand-held roller massage tool designed to help relieve tight muscle knots, tension, and muscle soreness. Use the Marble Roller on your back, neck, arms, legs, and feet for the ultimate massage experience. 
Designed with convenience in mind, the Marble massage roller is easy and comfortable to use with one hand and feels great all over the body. The Marble massage roller's three marbles glide over your muscles, providing relief for tired, tense, and sore muscles. We recommend its use on the neck, arms, and hand.
This hand-held massager is an effective tool to add to your warm-up or cooldown routine. It's also ideal to use before and after exercise or physical therapy.

Deep Tissue Therapy 
This three-trigger-point body massage tool effectively delivers a deep tissue massage with easy effort, penetrating your muscles more effectively than a traditional massager. The Marble Roller is designed for massaging deep into your muscles rather than rolling just the surface.

Acupressure to Increase Blood Flow
The Marble massage roller features three magnetic balls that stimulate optimal blood flow throughout your muscles, which is ideal for acupressure to help open up your muscles, preventing serious injury.

Convenient, Portable & Easy to use
Its small design fits comfortably in the palm of your hand to allow you an efficient self-massage.

It's designed for portability and your convenience, so keep it at home or throw it in your purse or gym bag.

It works great for athletes on-the-go.

It's the perfect gift for anyone looking for muscle soreness relief.
Weight: 2.8oz
Country of Origin: Made in Taiwan
Share
View full details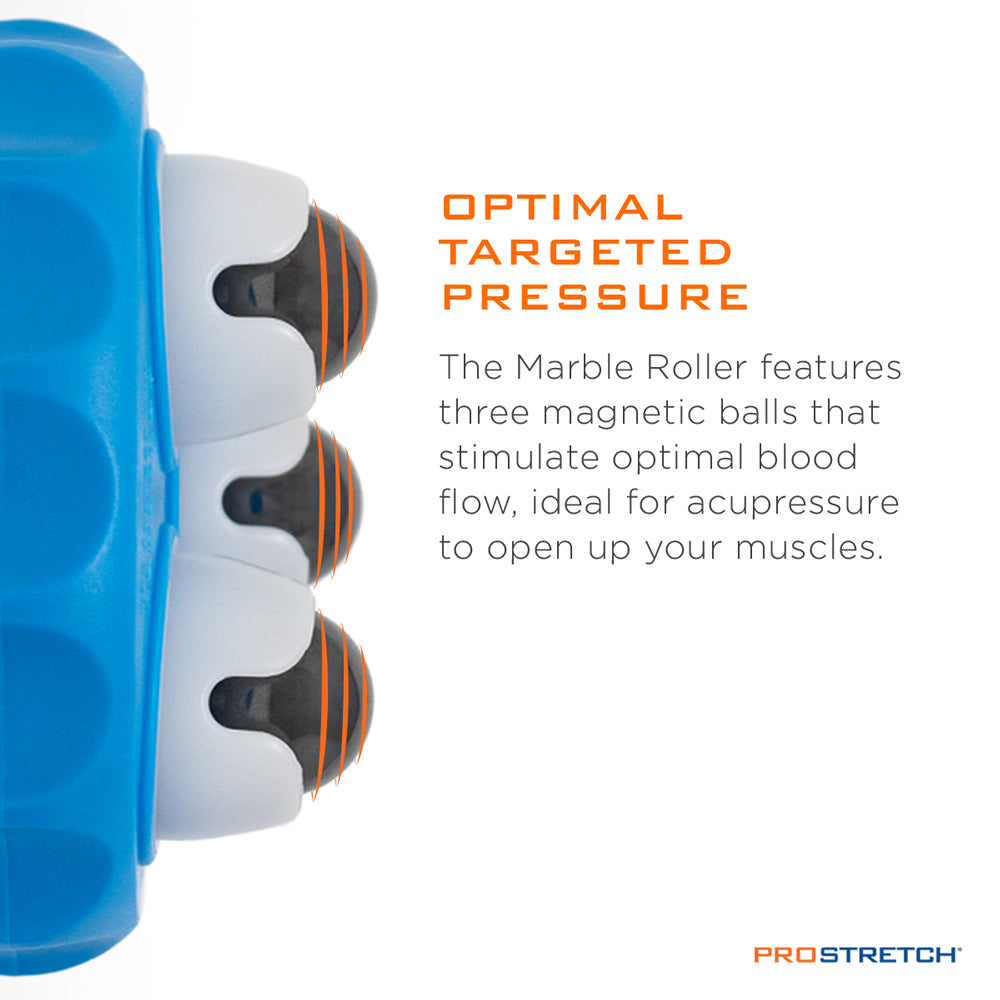 Medi-Dyne's Catalog
To download our 2023 Catalog click here.
If you have any questions about our catalog, please contact us at 1 (800) 810-1740.