Regular price
$150.00 USD
Regular price
Sale price
$150.00 USD
Unit price
per
Wholesale Pricing
Sold out
Stretch, Strengthen, and Rehab like a Pro with the Original ProStretch®
For over 30 years, the ProStretch® has been the favorite of professional athletes, athletic trainers, and physical therapists worldwide.
Reduce the domino effect of chain reaction injuries. Flexibility and strength are critical factors in achieving peak physical potential and in preventing and treating injuries.
ProStretch® Single - The Wooden Version
Bigger and Stronger for Pro Teams, Sidelines, Fitness Clubs, Clinics, and Larger Feet.
The hand-crafted, wooden ProStretch is 25% larger than the original injection-molded ProStretch, enabling it to hold up to both the demands of professional NFL, NBA, and NHL teams and fitness clubs. The Wooden ProStretch can accommodate shoe sizes 14-21.  Recommended weight limit is 400 lbs.
Proven Effective
The Original ProStretch's unique stretching system has been proven to stretch lower leg muscles easier and far more effectively than conventional methods. This increased flexibility and range of motion along the inter-connective chain helps relieve and strengthen tight calf muscles, Achilles tendons, and foot muscles and enhances overall performance.
The patented Original ProStretch rocker design automatically holds the foot in the optimal position for proper stretching, providing a biomechanically accurate and efficient stretch that's been proven to work the lower leg muscles more effectively.
Used for preventing and treating:
Plantar Fasciitis
Shin Splints
Achilles Tendonitis
Tight Calf Muscles
Tight Hamstrings
Durable and Portable
The Original ProStretch is engineered to be strong and lightweight, making it easy to take it to the game, the office, or the gym.
Weight: 48.4oz
Country of Origin: Made in USA
Share
View full details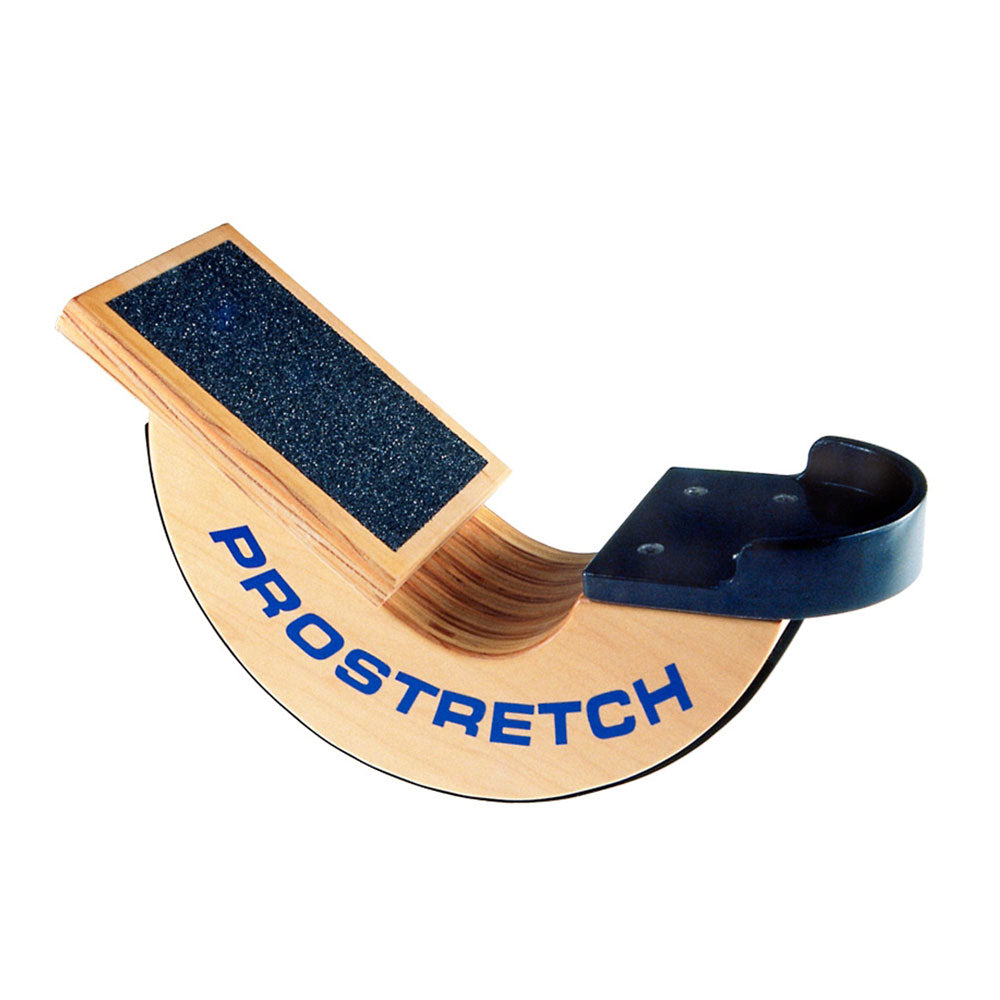 Medi-Dyne's Catalog
To download our 2023 Catalog click here.
If you have any questions about our catalog, please contact us at 1 (800) 810-1740.