Regular price
$170.00 USD
Regular price
Sale price
$170.00 USD
Unit price
per
Wholesale Pricing
Sold out
The ProStretch Shoulder Flex is a new product that helps people to regain and retain flexibility in their shoulder and rotator cuff muscles. The unique design of the Shoulder Flex allows the user to apply leverage to the arm in various positions to create tension on specific muscles. The tension translates into improved flexibility. This can be for regaining lost range of motion due to surgery or injury or simply to maintain a normal range of motion for functional use.
The Shoulder Flex also allows for a wide spectrum of users since it can be adjusted to accommodate virtually any level of flexibility. It may be used for internal and external rotation.
No other product on the market today has the combination of ease of use, portability, safety, and, most importantly, effectiveness that the Shoulder Flex has in its wheelhouse. People can now effectively rehabilitate and stretch in the comfort of their homes with a quality product usually only found in a clinical or medical environment. The ProStretch Shoulder Flex can help people regain a functional and pain-free lifestyle. 
RELIEVE SHOULDER DISCOMFORT
Experience relief from shoulder discomfort caused by muscle tightness, joint stiffness, or post-injury rehabilitation. The ProStretch Shoulder Flex gently stretches your shoulder muscles, similar to a session with a physical therapist.
IMPROVES FLEXIBILITY & MOBILITY
The ProStretch Shoulder Flex was designed to improve your shoulder's range of motion, allowing you to easily perform daily activities.

INTERNAL & EXTERNAL ROTATION
The ProStretch Shoulder Flex is a versatile tool that allows for stretching into the external and internal rotation to provide rehabilitation for almost all shoulder injuries, including rotator cuff and frozen shoulder.
With this shoulder stretcher, you can adjust to various positions for any level of flexibility. The compact design of the ProStretch Shoulder Flex makes it easy to carry and use anywhere. It's perfect for use at home, in the office, or during travel.
Includes exercise manual
-
IMPORTANT INFORMATION: Although the Shoulder Flex has been shown to be very safe to use, it is always recommended to get the approval of a medical professional before using it for rehabilitation.
Share
View full details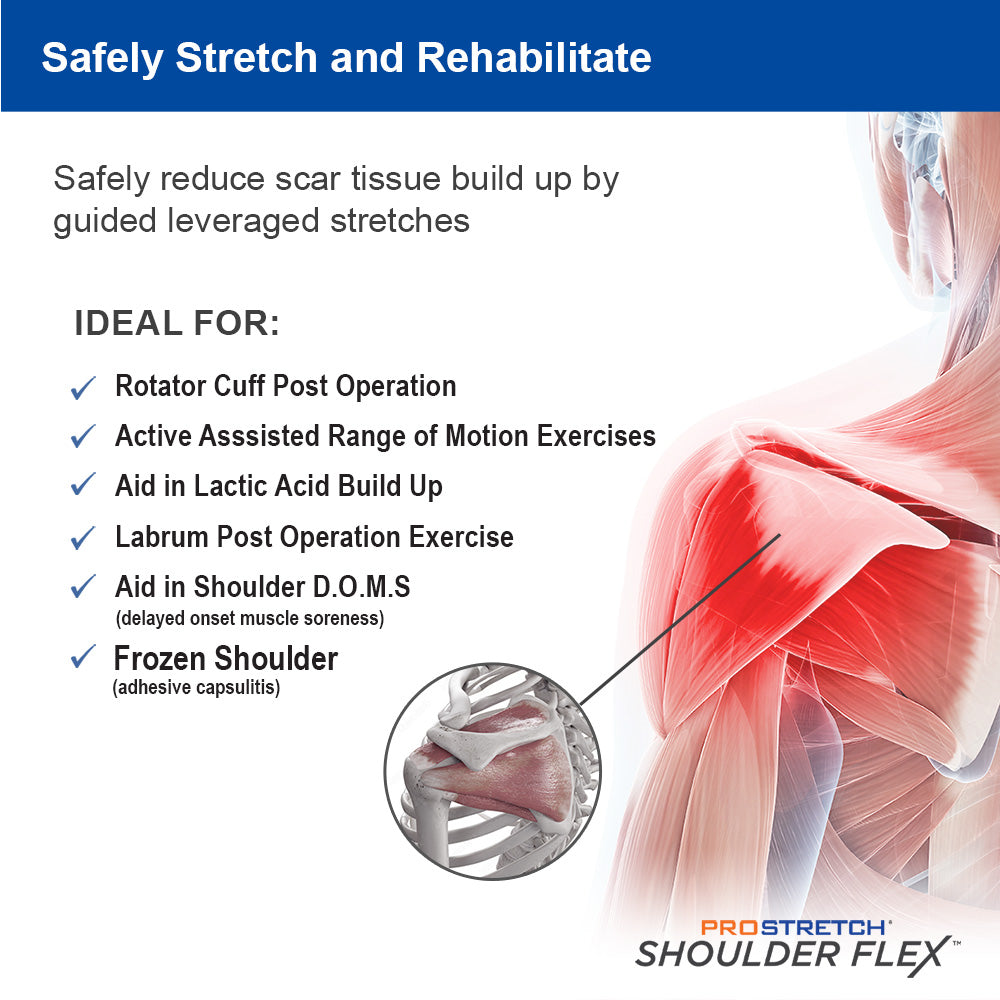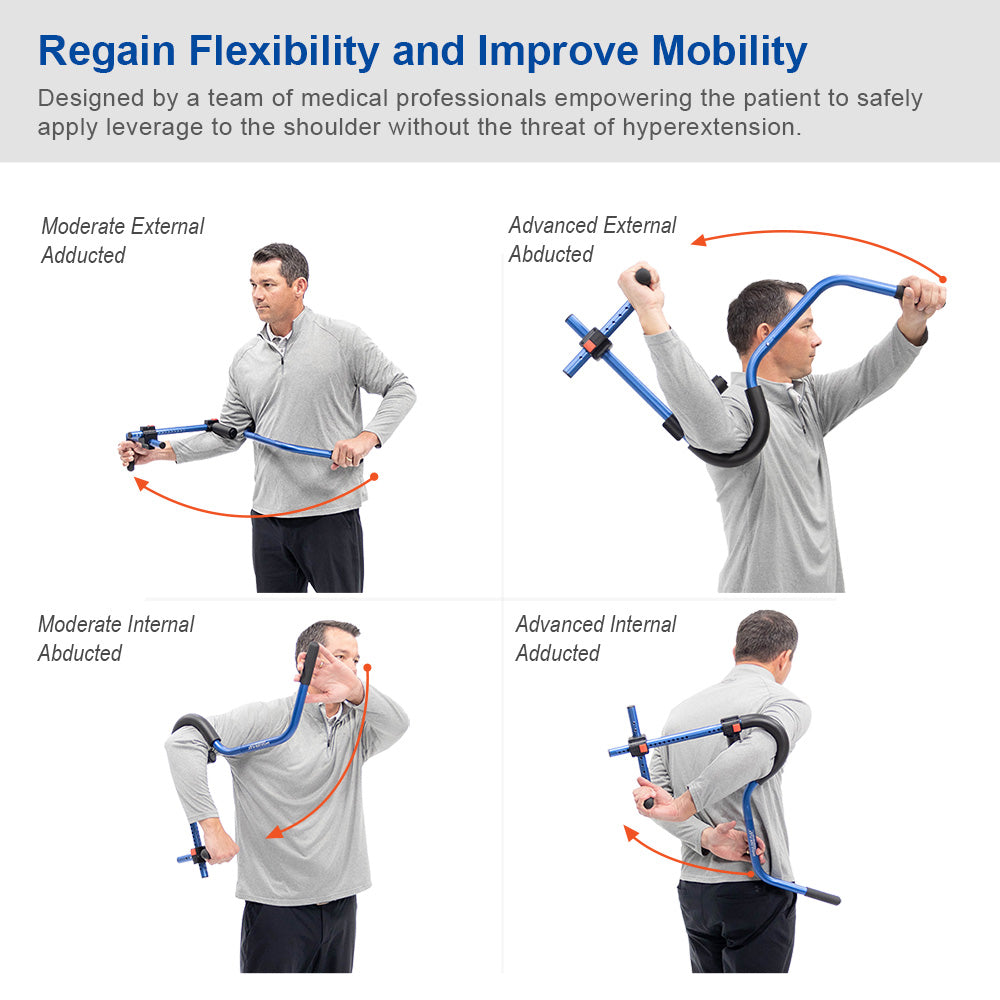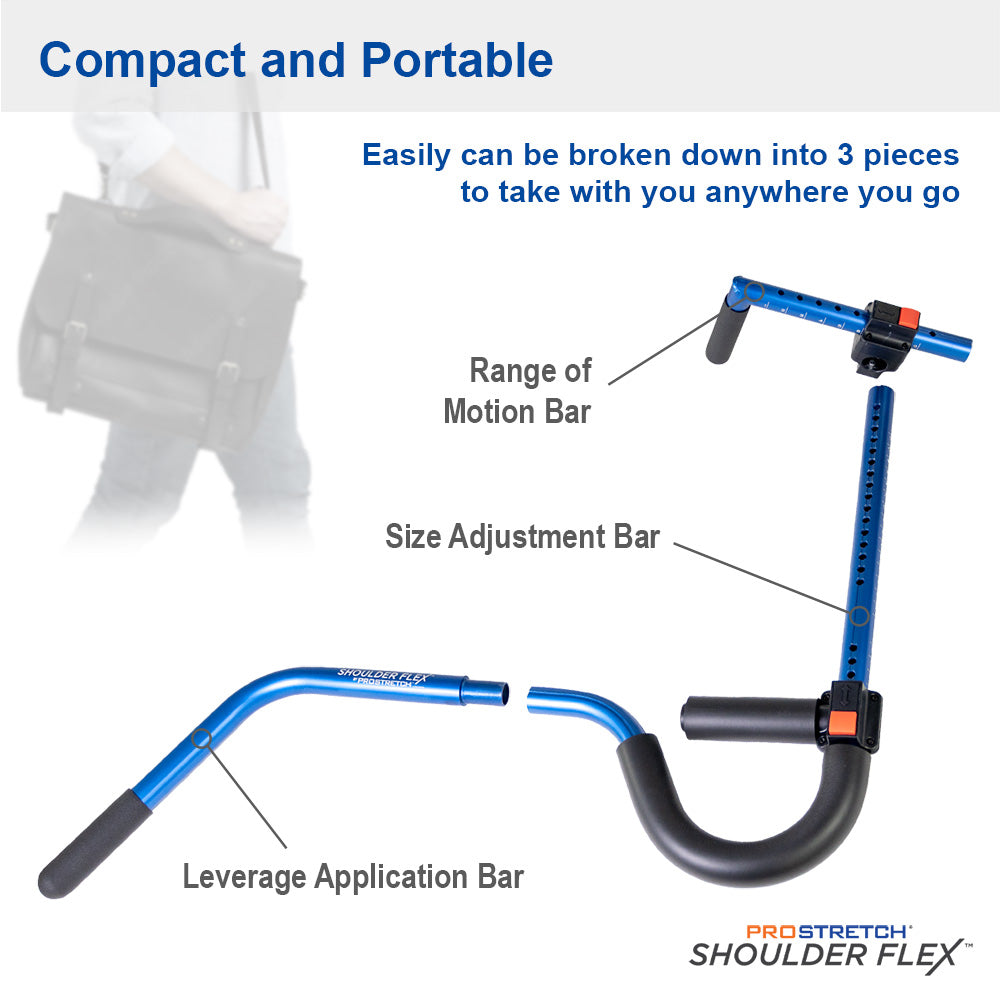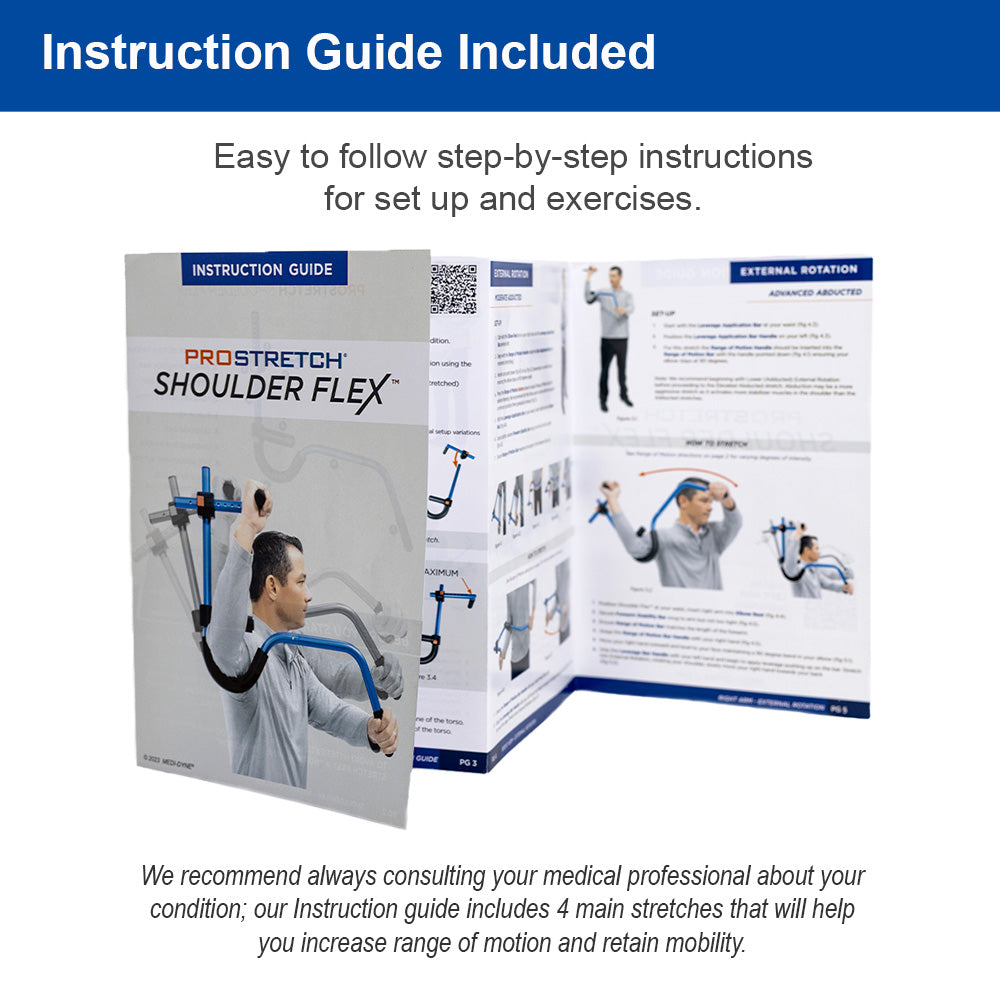 Medi-Dyne's Catalog
To download our 2023 Catalog click here.
If you have any questions about our catalog, please contact us at 1 (800) 810-1740.