Regular price
Sale price
$50.00 USD
Unit price
per
Wholesale Pricing
Sold out
Designed specifically for plantar fasciitis.
Tuli's Plantar Fasciitis Insoles are full-length premium arch supports designed specifically for plantar fasciitis for use by men and women. The unique design provides comfort with every step.
Ideal for arch pain relief, flat feet, plantar fasciitis, high arch, and proper foot alignment.
Support in the Medial and Metatarsal Arches
Evenly distributes the body weight pressure throughout your feet to help you improve stability, balance, and posture.
Angled Heel Cushion and Arch Cradle
The Tuli's Plantar Fasciitis inserts use a 4-degree medial heel wedge to encourage stability by preventing excessive over-pronation which can cause stress or inflammation on the plantar fascia. Its contoured shape and the use of Tuli's multi-cell, multi-layer design provide complete foot contact and returns impact energy, just like the system naturally found in your feet.
Features:
Designed specifically for plantar fasciitis.
Support in the medial and metatarsal arches
Angled heel cushion and arch cradle
Shock absorbing design
Fits in most work boots, running, dress, and casual shoes
The plantar fasciitis inserts can be trimmed in the forefoot for optimal fit.
Weight: 5.4oz
Includes: One pair
Country of Origin: Made in China
Share
View full details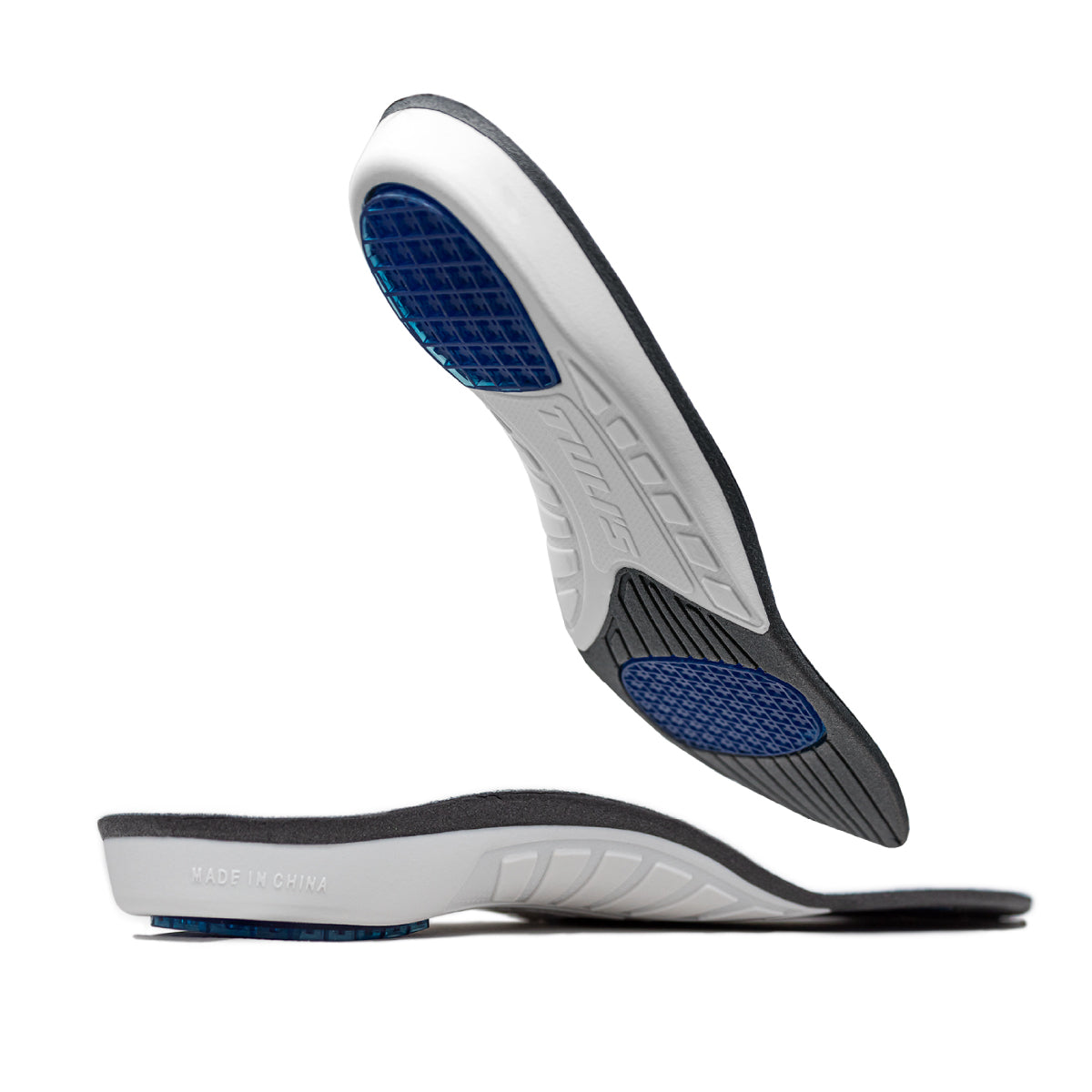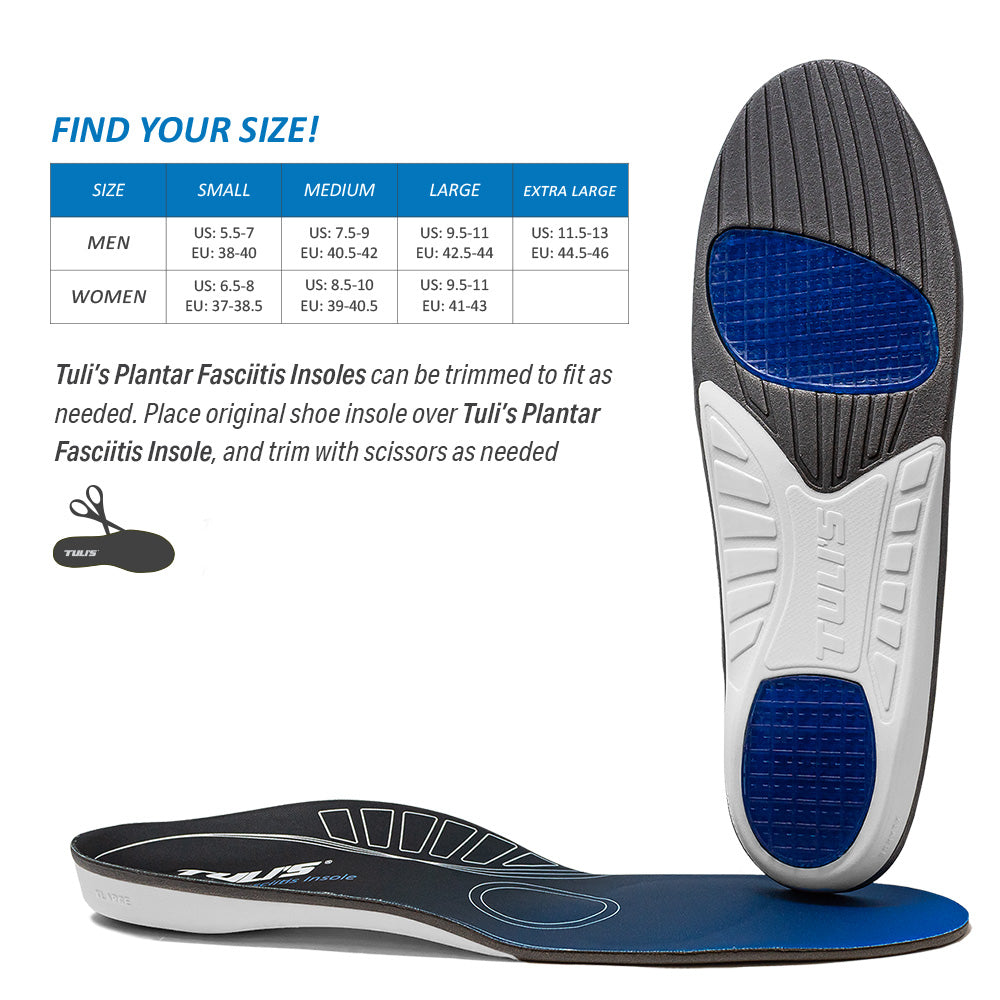 Medi-Dyne's Catalog
To download our 2023 Catalog click here.
If you have any questions about our catalog, please contact us at 1 (800) 810-1740.